Join us for our new FREE class, Early Church History. Class will be in the main room every Tuesday from 7:00 to 8:30 p.m. starting Tuesday, January 17th.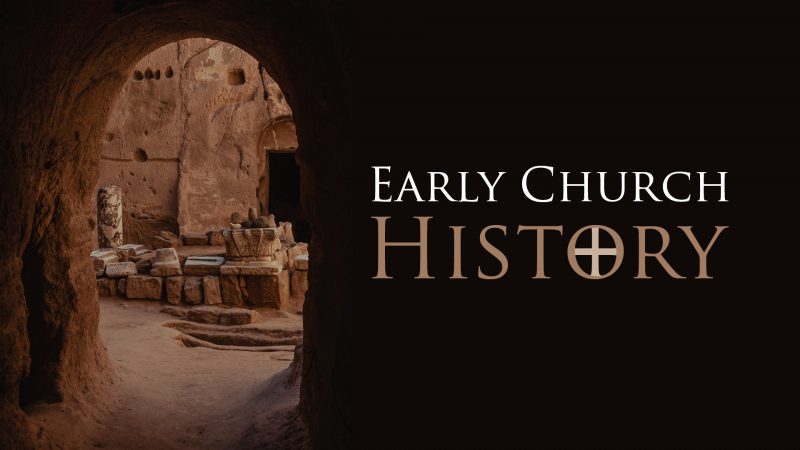 WHAT HAPPENED TO THE CHURCH?
Learn how the first Christian groups continue shaping the faith — even today.
WHO DECIDED WHAT THE CHURCH WOULD LOOK LIKE?
Get the answers to your burning questions, like…
Did early Christians prophecy and perform miracles?

How do I research church history for myself?

How did heaven replace paradise on earth?

What happened to the Jewish Christians?
How did the Trinity become mainstream?

How did Constantine affect Christianity?

Who were Dynamic Monarchians?

Who were the Gnostics?
And so much more…
Some people believe the strand of Christianity that eventually merged with the government and became dominant is the authentic original form. Others believe Christianity got off track immediately after the first century and has not been restored until recent times. This class will put you in touch with what really happened. As it turns out, there were quite a few Christian groups that competed for adherents in the first few centuries. Some of these groups maintained key New Testament beliefs and practices while others mutated under pressure from philosophy, society, and the government. This class will cover what happened in the main Christian groups in the first five centuries of our history in Europe, Africa, and Asia.
You will see how Church-State relations changed over time. We'll cover groups like Jewish Christians, the Gnostics, and the Dynamic Monarchians. You will become familiar with key figures such as Origen of Alexandria, Paul of Samosata, Augustine of Hippo. We'll trace doctrinal developments with regard to Christology, the kingdom of God, and gifts of the spirit. And you will learn how to access primary sources so you can conduct your own research in topics of interest.
MAKE YOUR DISCOVERY AND JOIN THE CLASS TODAY!
Can't make it in person? Sign up below with your email and receive each class session starting Thursday, January 19

MEET YOUR INSTRUCTOR
Sean Finnegan serves as the Lead Pastor of Living Hope Community Church. He holds a master's degree in Early Christian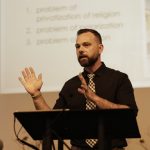 History from Boston University and a bachelor's in Theology from Atlanta Bible College.  He is also the host of Restitutio, a podcast dedicated to restoring authentic Christianity.  Sean's omnivorous appetite has led him to pursue research in theology, Bible, Hebrew, Greek, apologetics, ethics, and church history. However, his greatest passion is the Great Commission–reaching the lost with the gospel of the kingdom and helping Christ-followers deepen their discipleship (Matthew 28:19-20).  See Sean's articles, sermons, and classes.
OUTLINE
1. Christianity in the First Century
2. The Jewish-Roman War and Jewish-Christian Relations
3. Christianity in the Second Century
4. The Apostolic Fathers
5. Gnostics, Valentinians, and Marcionites
6. Christian Apologists and Heresy Hunters
7. Origen of Alexandria
8. Early Church Customs
9. Criticisms of Early Christianity
10. Persecution in Early Christianity
11. The Constantinian Shift
12. Alexander and Arius of Alexandria
13. Trinity Controversy of the Fourth Century
14. Paul of Samosata and Photinus of Sirmium
15. Monasticism from Anthony to Benedict
16. Jerome and Augustine
17. The Kingdom of God in Early Christianity
18. Gifts of the Spirit in Early Christianity
19. Byzantine Empire from Constantine to Justinian
20. Early African, Armenian, and Asian Christianity
21. Arian Kingdoms from Ulfilas to Clovis
22. The Dual Natures Controversy
Textbooks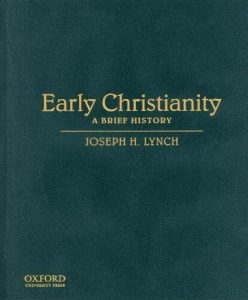 Early Christianity: A Brief History by Joseph Lynch
After the New Testament: 100-300 C.E. by Bart Ehrman
Christianity in Late Antiquity: 300-450 C.E. by Bart Ehrman and Andrew Jacobs
We hope you'll join us as we dive deep into Early Church History.